As winner of numerous international awards, Bruschi Spa is known for its innovative approach in design and technology. We are glad to share our insights and experiences with the industry members.
Zinc Die Casting for small appliances: components for coffee machines
by Arianna Piersigilli
January 8, 2019
---
Zinc is a material that can be employed in several manufacturing sectors, including the branch of small appliances. The following post describes the main advantages of the use of zinc for the production of small appliances components, specifically of coffee machines components.

---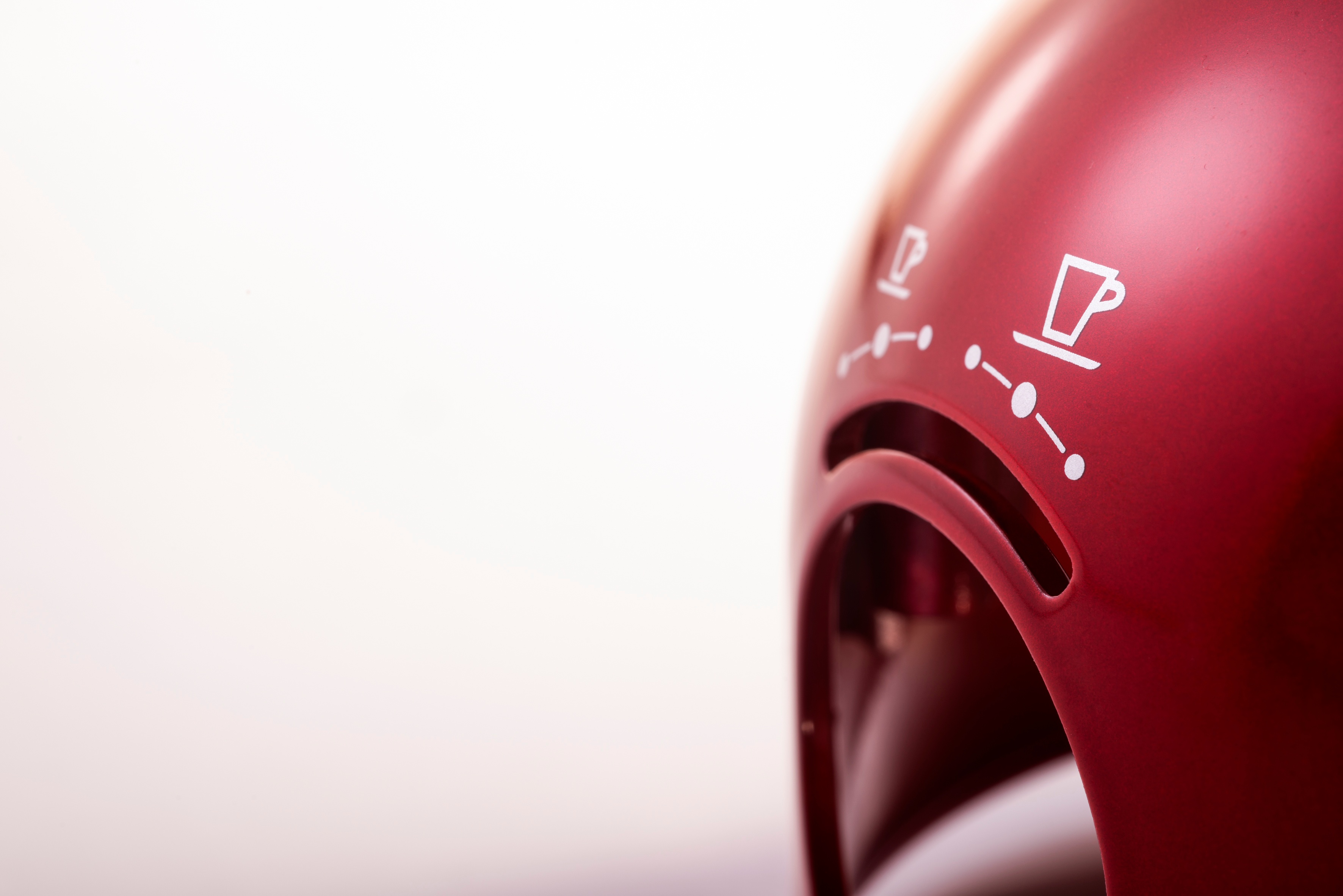 1. DESIGN FREEDOM
Zinc, more precisely zinc alloys (ZAMAK), is a material that allows the production of components having nearly any type of shape. Thanks to zinc it is possible to obtain very thin surfaces that could not be achieved with other materials, such as aluminum. This results in a wider freedom in the design of a component, with consequent uniqueness and distinctiveness of the produced piece. Zinc thus represents an exceptional metal for the manufacturing of components which result complex from a shape perspective.
The following table contains zinc and aluminum values of minimum wall thickness:
| | | | | | | | |
| --- | --- | --- | --- | --- | --- | --- | --- |
| Property | Unit | ZP3 | ZP5 | ZP2 | ZP8 | LM24 | A380 |
| Min Wall Thickness | mm | 0,4 | 0,4 | 0,4 | 0,4 | 1,3 | 1,3 |
By choosing zinc for the production of small appliances it is possible to achieve several advantages related to the quality of the components, as zinc alloys present stable shrinking and high resistance. For example, compared to plastic materials, zinc presents a better typical precision and a superior yield and tensile strength (Table 1): these features result in a higher design freedom, not to mention remarkable qualities of the final product.
Properties

Unit

ZP3

ZP5

ZP2

ZP8

ABS

NYLON PA66

NYLON PA66 30% GR

POLY

CARBONATE

ACETAL

Typical Precision over 100 mm

+/- µ

100

100

100

100

High shrinkage and humidity make close tolerances difficult for plastics

Yield Strength

MPa

268

295

361

319

n/a

n/a

n/a

n/a

n/a

Ultimate Tensile Strength

MPa

308

331

397

387

25-65

71-85

155-210

54-72

37-70
Table 1 - Typical Precision, Yield Strenght and Tensile Strenght values for zinc and plastic materials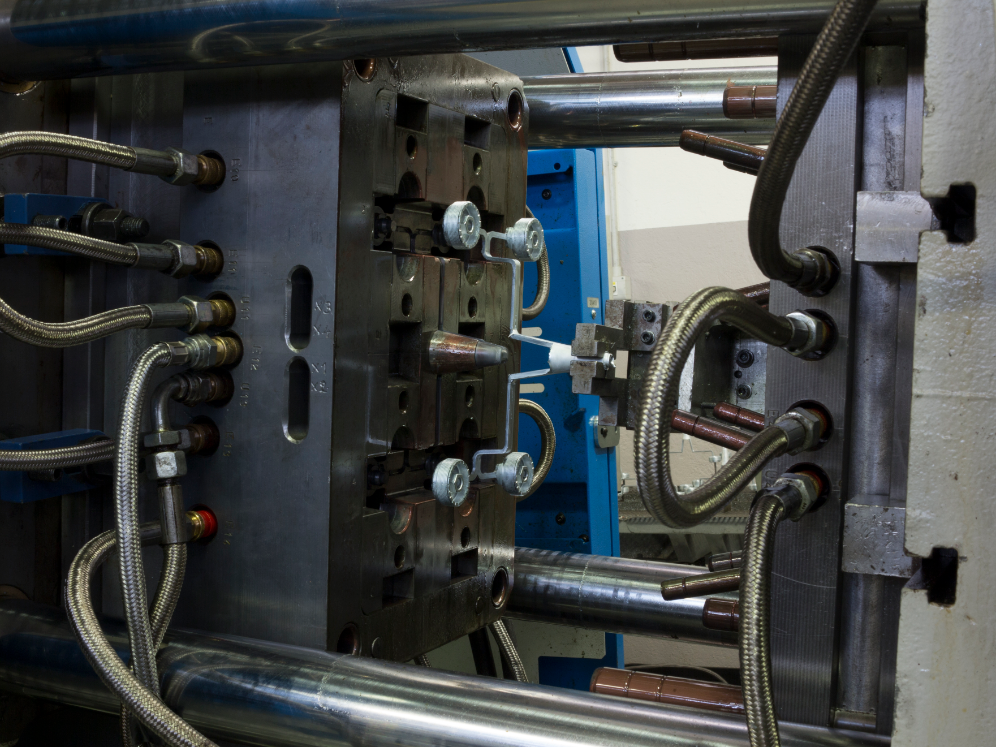 2. HIGH END AESTHETICAL TREATMENTS
Several superficial treatments can be applied on zinc alloys. Specifically, it is possible to enhance aesthetical characteristics of the components through treatments which transform the product and improve its finish. The main aesthetical treatments realizable on zinc are:
Galvanic treatments: polished chrome finish, satin chrome finish, different colors finish
Liquid Painting
Powder coating
Special treatments to avoid material wear
Furthermore, specific treatments that take advantage of the physical properties of the alloy can be realized on zinc components. Among the mentioned treatments, powder coating is a brilliant example of an aesthetical treatment achievable through powder electro-deposition and cooking at high temperatures (around 200°C). This type of coating permits to obtain a better texture to the touch compared to painting. Realizing this treatment on a zinc component lends to it a significant added value.
Materials treatments generally follow the trends of the reference sector. A limitless variety of solutions that can be applied to zinc can help to fulfil this variable requirement.
3. SUPPLIER'S SUPPORT
A customer that relies on a qualified zinc supplier can discover in its vertical experience the ability of working on design too and to recommend to its customers innovative layouts and special finishes. This service, known as co-design, is the collaboration between client and die casting supplier, which aims to realize a product with specific functions and mechanical features that is at the same time compliant with manufacturing processes. Co-design can help designers to deeply understand zinc properties and to fully take advantage of their supplier's know-how.
Zinc is a versatile material that allows experimenting with shapes and designs, thus permitting the conception and creation of unique and original pieces. As zinc die casting represents a very vertical market, its suppliers have a deep and vertical knowledge of the subject and can support customers in the production of distinctive pieces. The adaptability of zinc alloys proves especially helpful as far as small appliances are concerned: whereas other products are more standardized and creative design is limited, small appliances turn out to be a suitable product to test zinc versatility. As they are composed of several components, it is possible to imagine a wide variety of solutions with the use of zinc alloys, thus implementing the appearance, the performance and the distinctiveness of a product.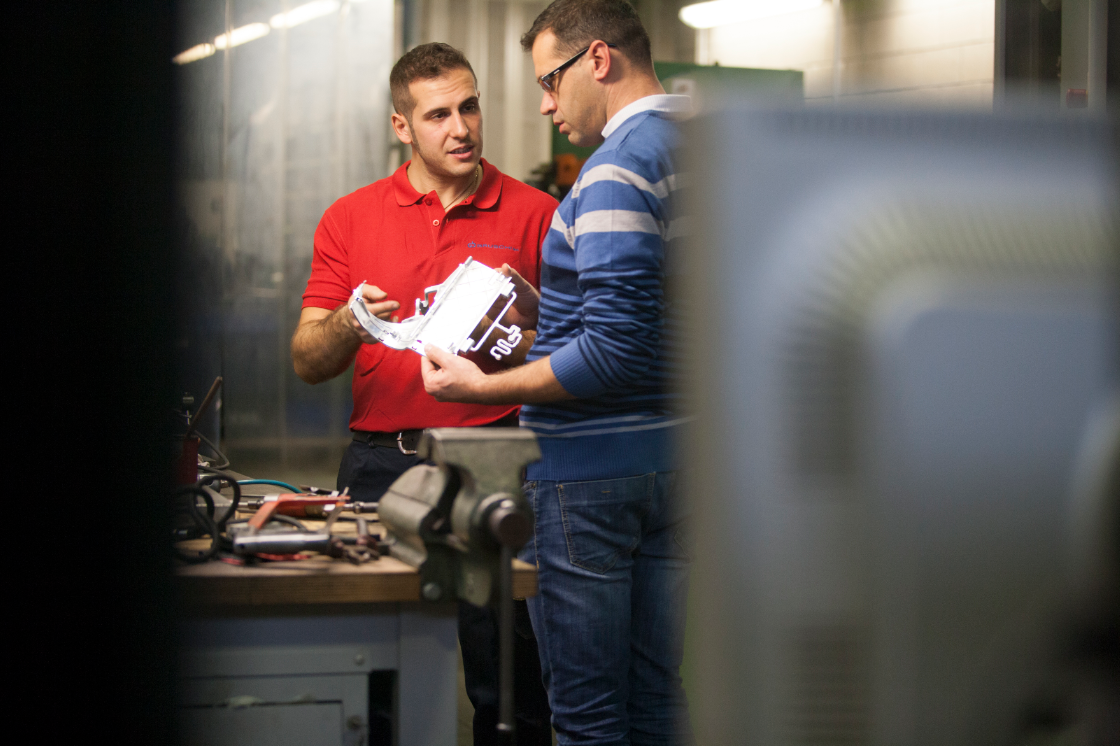 4. CUSTOMER EXPERIENCE
A further aspect that has to be taken into consideration when selecting a material is the customer experience. The relationship between end user and product consists of several variables, such as performance and usefulness, but also visual appearance, texture and durability. Zinc components convey excellent perceptions in terms of visual impact and touch feeling. A product made of zinc is more likely to be perceived as clean, resistant and of top quality.
As regards these features, it is essential to consider that the consumer has access to the use of small appliances through handles and buttons. If the body of the product is made of plastic, the handle or the button should be made of zinc, in order to offer the user a different experience in the use of the product. These details enhance the customer experience and make the difference in the customer's choice of a product.
5. CLEANING OF COMPONENTS
From the end user's point of view the ease of cleaning of a product is an aspect that influences the purchasing choice. For example cleaning chromed zinc components is easier compared to other surfaces, because they present a hard, solid and smooth surface. A product with these characteristics simplifies the cleaning process, making it quicker and more efficient: this results in a benefit for the consumer. Not only chromed zinc components are easy to clean, but they also convey a perception of neatness and brightness that impacts on the consumer's eye. These qualities make zinc components stand out compared to other surfaces.
6. ZINC RECYCLABILITY
Virtuous companies are increasingly looking for sustainability. To support a sustainable development it is advisable to use recyclable materials, one of which is zinc. Zinc alloys can be re-melted and re-used several times without detriment to their properties. Normally the use of re-melted zinc alloys is limited to roughly 50% and this enables to completely exhaust production scrap. Today the implementation of this recycling system allows recycling a great number of zinc die casting scraps. Zinc thus represents a material with very low toxicity, not energy intensive to produce and recyclable. These properties make zinc an "environmentally friendly" material.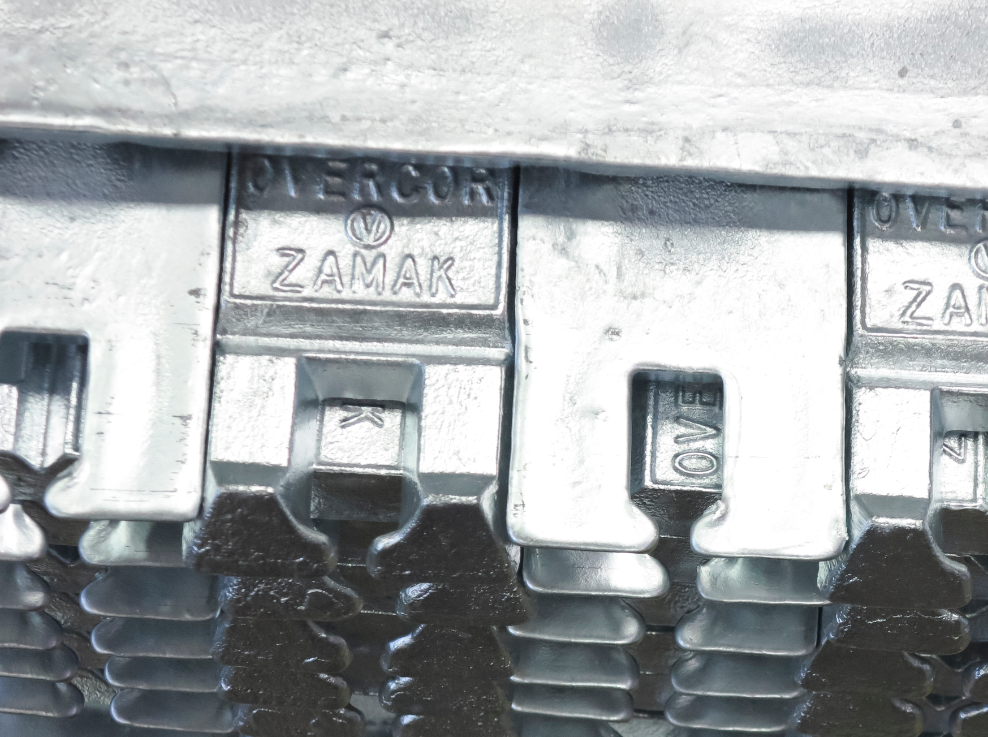 7. REDUCED LEAD TIME
Lead time is the period of time that a company needs to fulfill a customer's request in terms of supply. Logically, a short period translates into quicker results and a more satisfied client. In order to achieve this condition, zinc represents an efficient material thanks to its reduced cycle time. As a matter of fact, lead time is a concept related to cycle time: the period of time required to complete the manufacturing of a product, including every single process that leads to the finished product. Considering the cycle time of a product it is therefore possible to assume its related lead time. By choosing zinc instead of other materials, such as aluminum and plastic, lead time will be shortened, resulting in a more efficient and quicker service.
As mentioned above, cycle times related to zinc alloys die casting are lower compared to cycle times of aluminum alloys and plastic materials. In the first case, aluminum is molded at significantly higher temperatures, therefore the cycle time is superior due to cooling range. As far as plastic is concerned, it has superior filling times.
Below a table indicating values of cycle times of zinc alloys, aluminum alloys and plastic materials.
Properties

Typical production speeds

Broad production speed range

Unit

Shots per hour

Shots per hour

ZP3

Large 200-500. Small 400-1000. Tiny 2000-3000

200-3600

ZP5

ZP2

ZP8

LM24

50-250

30-350

A380

ABS

Production speeds are governed by product size, material used and rate of cooling

Injection molding speeds 100 to 400 shots per hour

NYLON PA66

NYLON PA66 30% GR

POLYCARBONATE

ACETAL
---
Table 2 - Typical production speeds and Broad production speed range for zinc, aluminum and plastic materials
CASE STUDY N.1
Bruschi produces several components for coffee machines. In this specific case a client has contacted Bruschi to realize a cup holder tray for a coffee machine. The tray has been entirely realized in zinc and completely chromed. The entire surface of the component is considered aesthetical surface because the exterior is visible to the user's eye and the interior becomes visible when the consumer removes the plastic cover and has access to the internal part of the tray to clean it.

The chrome process is composed of preliminary phases for the piece preparation. Particularly, the component has to be cleaned and polished through the use of rollers, tapes and scraping material. It is necessary to clean the internal part of the component too. For this reason Bruschi has conceived some alterations to the technological process that have allowed the achievement of an equivalent result.

Bruschi managed to solve the problem and produced a cup holder tray made of ZAMAK, externally and internally chromed.
CASE STUDY N.2
In this second case a client has requested to Bruschi the production of chromed handles for coffee machines. The complexity of realizing this component lied in its layout, in productivity and in the superficial quality. The handle was a particularly critical component because the standard mold cavities layout did not allow achieving the performance and costs level demanded by the client. Thanks to the experience and the expertise of Bruschi's designers, Bruschi has conceived an alternative method to supply the mold. Designers have thus created a new mold that was compliant with the criteria demanded. Thanks to the new layout costs and performance levels have reduced.

In conclusion, the use of zinc for the production of coffee machines components generates remarkable advantages. By preferring the employ of zinc it is possible to design and create a functional and aesthetical product, able to combine design freedom and high-end aesthetical treatments, together with a proper balance between costs and production levels.

To get updates on trends and innovations in the Zinc Die Casting industry, you are welcome to subscribe to our blog.