The differential advantage for coffee machine industry
by Marcello Cazzaniga
June 20, 2017
---
The differential advantage could be the best way to improve the selling rate in small appliances world, in particular for coffee machine industry.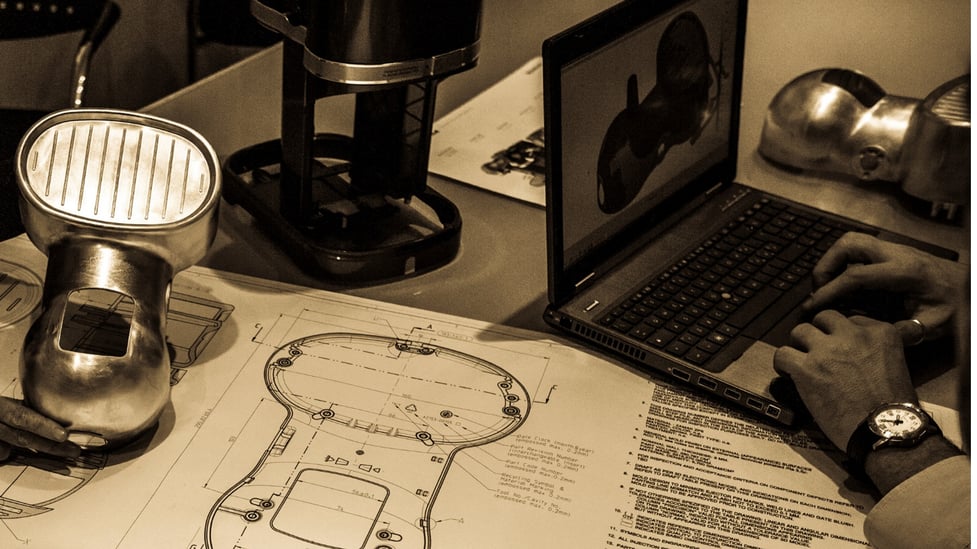 Coffee machines cover or their functional and aesthetical components can be the variable for differential advantage: to produce items able to be different from other products and stand out from competitors.

Normally these kind of parts are made in plastic. However by using metal, in particular zinc because its production cost is similar to plastic, it is possible to improve the perceived value for end users and customers.

This approach involves research, development and design to create innovative ideas.

But this can be the difference. This can be the differential advantage.
Zinc vs plastic in coffee machine industry
In terms of end user, regarding differential advantage for coffee machine industry, using metal instead of plastic can help to improve the sense of touch feeling and help to define the first impact decision in a potential customer. This perceived high quality meet consumer expectations and it is necessary for product differentiation.

Wondering which metal to use our suggestion is zinc. In fact, one of the most important benefit of zinc is its accuracy, in fact zinc alloys allow closer tolerances than any other metal or molded plastic: a feature very useful in terms of differential advantage.

In technical terms using zinc in die casting can lead to many different advantages. In fact zinc alloys are stronger, tougher, more rigid and have the perfect amount of economical castability if compared to plastic. In addition, zinc has many benefits such as resistance, versatility and respect of environment: it produces low levels of emissions in air or water, its production waste is recyclable and energy consumption is low. Moreover zinc alloys castings are stiffer than plastic. Only special kind of plastic (such as glass fiber reinforced polymers) can be as stiff as zinc alloy, but in this case the process will be too expensive compared to zinc. Zinc will allow a saving in economic terms.
The role of Co-Design
In Bruschi, for over 70 years in the field of zinc die casting, we develop parts for coffee machine industry: focusing our efforts on co-design to produce different components to give a competitive advantage to our client.

In fact zinc die casting can allow better precision, higher corrosion resistance, stunning finishing, advanced tolerances achievable and lower tool and process costs and, above all, allows innovative geometry and shapes for functional parts.

These features allow us to help our clients about design. Normally they send us drawings and then we work together by collaborating, in co-design terms, to get the better outcome for end users.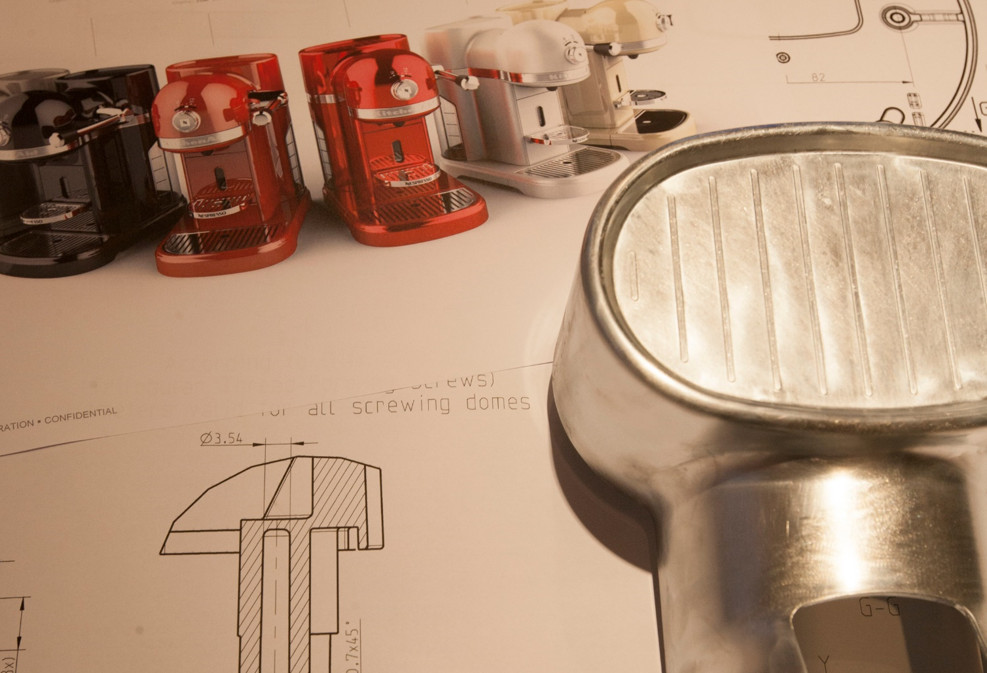 ---
The case of KitchenAid Artisan
The collaboration between Bruschi and KitchenAid was focused on the surface quality. To get the requested results Bruschi analized with simulation software, in particular MAGMASOFT®, the whole cover to minimize risks and develop a mass production process in order to reach customer's needs.
Thanks to simulation and to strict cooperation with KitchenAid on drawings, we have designed production processes that help us also nowadays to produce exactly what the customer need.
The work we have done on this project has contributed to our victory at the prestigious European Zinc Die Casting Award promoted by International Zinc Association (IZA) and, thanks to this award, we became a case study on IZA Website.
About this collaboration KitchenAid Small Appliance Global Senior Quality Manager Darrin Keiser said: "My experience with Bruschi has been a very gratifying journey. From the early days of the project where we had to choose a supplier with highly capable people, methods and manufacturing process, it was clear to me that Bruschi was a winning choice. Its team is committed to the high quality expectation our brand is associated with."
To get other info about that please contact us: