Bruschi company on IZA website for Nespresso KitchenAid
by Martina Fagnani
April 21, 2017
---
On September the 23rd Bruschi in collaboration with the American home appliances brand KitchenAid won the prestigious European Zinc Die Casting Competition 2016 for the product Nespresso KitchenAid Artisan 5KES0503.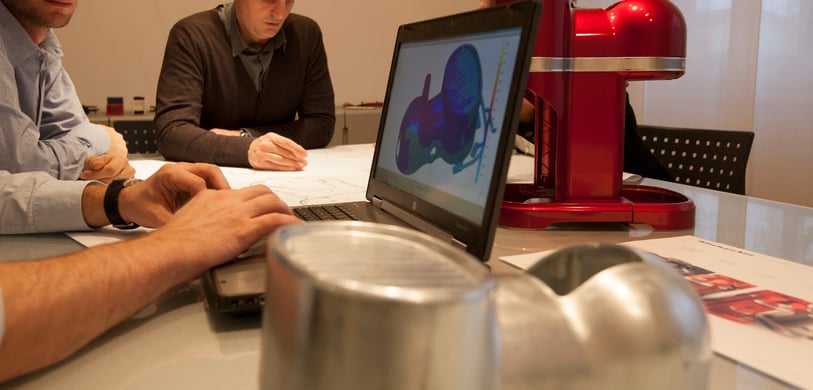 ---
Nespresso KitchenAid won an important prize
The Company and its projecwt have been published on IZA website as a casting case study.
This have been possible due to the excellent quality in powder coating finishing, dimensional stability, mould duration and almost no secondary operations.
The project has been carried out with a co-design activity along with the customer technical team and the final shape of parts has been properly designed in order to meet the final requirements.
Moreover, Bruschi technicians have used MAGMASOFT program for DFM study including filling simulation and thermal balancing simulation: all these activities have allowed to reach a correct thickness value.
Can be considered a plus that all the parts are die cast under vacuum: this system has been developed entirely in Bruschi since 1985 and is currently installed on all Bruschi machines. This system allows to obtain scrap rates close to zero.
About Bruschi:
For over 70 years Bruschi has been working in industrial production in the field of zinc die casting. Over time Bruschi has distinguished itself for efficiency, accuracy, ability to listen its customers' needs and its innovative drive in the design and technology.