Bruschi die casting
BLOG

. Stay on top of the Industry
As winner of numerous international awards, Bruschi Spa is known for its innovative approach in design and technology. We are glad to share our insights and experiences with the industry members.
Why Zinc Alloys Die Casters should be involved in Product Design
by Martina Fagnani
February 10, 2017
---
There are different types of suppliers that are involved in die casting process: the raw material producer, the toolmaker, the die caster, and experts of secondary operations. The most important supplier involved in the product design phase is the zinc alloys die caster. In fact the supplier should foresee in advance the casted product performance, its aesthetical requirements and its total costs.
---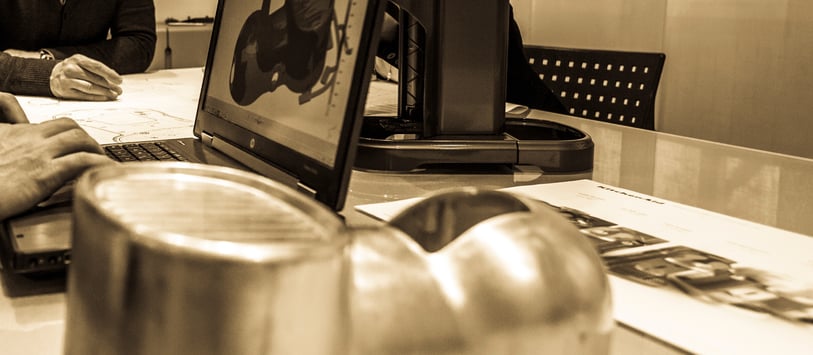 Involving zinc alloys die casters in product design
Choosing the right zinc die casting manufacturer is a tough issue, in fact this choice can have consequences on the outcome of the project. Having the right partner allows obtaining planned goals and can be useful to develop a new product or improve an already existing components in a co-design activity: summarizing zinc alloys die casters should be aligned with customers' needs to obtain an efficient production.
To select the most appropriate zinc alloy die caster a customer need to consider these aspects:
Co-Design approach

Simulation tools

Product quality

Company organization

Delivery time

Costs
First of all is important to select the technology to be used. For example with die casting technology is possible to reach high aesthetic levels, without undermining the technical aspects and it is possible to change the morphology of a product because zinc allows narrow tolerances.
Co-Design approach
Co-design is a service that should be offered by zinc alloys die casters. Generally is done by a dedicated engineering department, inside the company, that is fully dedicated to analysis and simulation. The aspect that distinguishes this team is the use of rapid prototyping and pilot tools within the company without needing sub-contractors for testing operations. Simulation and analysis tools used during design phase are the best way to support customers since the beginning of a project.
This activity supports customers during the initial phase of a process to improve or create a product.
This phase is really important and leads to realize a product in compliance to requirements and that reaches standard of quality. For this reason companies with dedicated teams are successful in long and medium term.
Simulation tools
Die casting simulation approach has been developed in the past few years thanks to new technology improvements. In high pressure die casting parameter of injection curves and mould temperature can be optimized among this approach.
Simulation process allows an important saving on time, in fact it reduces time required for the setting of machines at the very beginning of the process. In simulation terms saving can be also obtained with speed and temperature optimization: in fact is possible to obtain wear reduction of the mould, linked to problems of cavitation or creep.
For what concerns mould temperature during simulation is possible to identify cold laps and hot spots and to simulate and analyze the temperature exchange. This approach to simulation allows the designer to take part in the process since the very beginning to identify critical points to be modified or improved.
Therefore the aim of simulation process is to avoid material and time waste and to prevent non -compliant products identifying defects before production.
Product quality
The zinc alloys die caster is able to minimize risks foreseeing any possible issue of the entire process. As a support to this process there are many statistic tools and a proper automation level that allow to reach customers' expectations as product quality or on time delivery. Due to co-design service and simulation tools is possible to foresee in advance possible defects of the component or product and avoid them, cutting costs in a saving approach and reaching the product quality expected by the client.
Company organization
The relationship with the client in terms of quality, design and logistic organization are essential elements for the evaluation of performances and allow understanding how many chances has a supplier to reach client expectations and results. If the company is well organized and handles well the entire process the chance of having a product that reaches clients' expectations is higher.
Delivery time
Zinc alloys die casters know that meeting a deadline is fundamental to reach clients' expectations. In fact delivery a product on time is one of the most important elements that guarantees an excellent outcome.
Organization, lead time and supplier dynamism are the principal factors to obtain better results in this field.
Costs
Co-design and simulation tools can help to cut costs due to many devices. Zinc alloys die casters know how to reduce the number of components to obtain a product with the same characteristics cutting costs, minimizing machining processes and cutting extra operations.
Sign up now in our blog to be updated on new trends in Zinc Die Casting Industry.