As winner of numerous international awards, Bruschi Spa is known for its innovative approach in design and technology. We are glad to share our insights and experiences with the industry members.
How zinc die casting can help your business
by Marcello Cazzaniga
October 5, 2016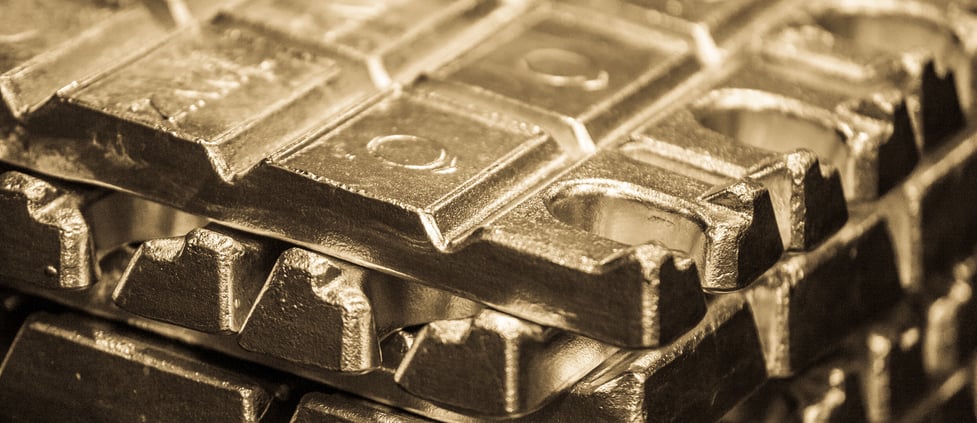 Zinc is the ideal material to turn your idea into product. Zinc die casting means innovative shapes and unconventional finishing: zinc turns your ideas into a product. Our process in Bruschi allows high precision and eliminates any additional machining operations, in order to avoid additional costs.
The use of zinc die casting for your business
Over 70 years of engineering challenges in zinc die casting collaborating with leading companies worldwide allows Bruschi to find innovative one-stop-shop solutions from product concept to design, from critical components manufacturing to their integration with other industrial components in their production flow. Our products are part of everyday life: electronics, automotive, civil engineering, windows and doors manufacturing and lighting engineering. Our zinc components will be used frequently, all over the world by millions of people.
It's not just about zinc
Zinc die casting allows you morphological innovations, saving and mass production: but it's not just about zinc. Instead your next competitive advantage over your competitors could be the right supplier.
Bruschi could be this supplier thanks to our identity, technology and digital solution in terms of Industry 4.0 and intelligence solutions.
Bruschi stands out for its ability to find solutions to improve the performance of industrial components in zinc alloy and simultaneously integrate them more easily into complex structures. This is our daily commitment in order to achieve and surpass the standards of innovation required by our customers. A customer-centric approach in which our main focus is our customer needs: needs that your company has in terms of design, production and all finish in zinc die casting.
Identity: the idea of reaction
Bruschi's idea of reaction is a core skill in processes and in the relationship with the customer. Timing and the ability to meet a deadline are closely related to the schedules and the production plan in order to meet the customer's needs in terms of zinc die casting: this idea of reaction boosts these features over the ordinary, through the extraordinary, turning the workflow into a productivity engine. In this way our capacity to meet the customer's needs becomes trust, the trust becomes products.
Fast decision-making processes allow our company to be more competitive and strictly focused on goals. Thanks to our streamlined management structure, Bruschi is a decision-driven company. That means an advantage for our customers in terms of reaction to a new project or challenge. In Bruschi we are focused on timing, saving and respecting the deadline, to ensure services and quality to meet customers's needs.
Technology: innovation and saving
The idea of reaction is strictly focused on the needs of the customer in terms of innovation and saving. Our customer centric approach adds value to your work, from co-design to finishing, because we sell tecnology not just products.
Our internal communication process can assure that, by using data and insights delevoped from our MES the decision makers are instantly informed. The digital transformation involves tooling, production, logistics and customer service: the Internet of Things provide us info in real time to add value. This means Bruschi in the era of Industry 4.0.
In fact Industry 4.0 is not just about technology, but is also about people. Digitalization leads to re-evaluate the industrial attitude: reshape team skills in order to drive the company to a next phase of business, in a new communication structure from supplier to customer. A real evolution of all the team, in different fields or sectors, which involves the human capacity to adapt to the change.
We support our customer's challenges: in each and every step in zinc die casting.
Subscribe to Bruschi Die Casting Blog and stay updated on the industry news and innovations.
---