As winner of numerous international awards, Bruschi Spa is known for its innovative approach in design and technology. We are glad to share our insights and experiences with the industry members.
Benefits of simulation in die casting design
by Stefano Polli
October 18, 2016
In this post we are going to describe both tangible and intangible benefits of simulation in die casting design. These advantages are cost reduction and value addition.
---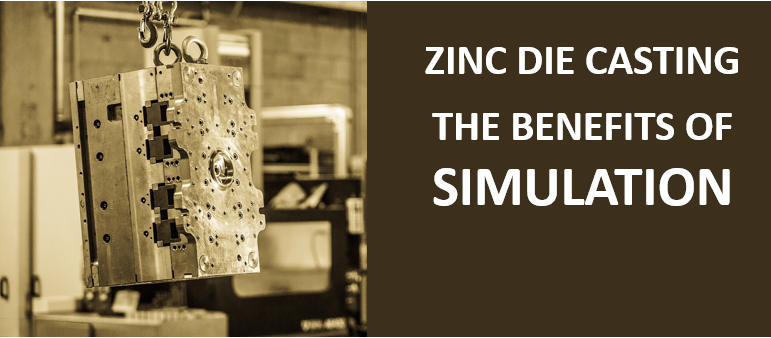 In the development phase of die casting design the use of process simulation offers several benefits as it improves the collaboration of the designers with the downstream production chain, ensuring that all components leaving the development department are suitable for casting and can be manufactured in an economical process.
A simulation program offers a virtual version of the casting process from filling to solidification. Process simulation is an essential tool to obtain reliable and high-quality products avoiding the costs of trials and the production of expensive moulds or patterns.
The new approach to die casting product design is the perfect method for planning the process before manufacturing, keeping costs competitive and casting companies always ready to respond to your needs.
Your goal is to achieve the highest quality, and a process simulation software allows the technical department to foresee the die casting design and to make slight changes to ensure are both ready for production and cost effective.
With virtual casting trials, real castings are perfectly right from first time with no need of trials and experiments since the simulation can prevent mould erosions. Casting simulation provides reliable results for complex die casting designs as well, requiring a very limited use of resources compared to real trials, and offering a better data analysis to meet the desired product quality your company needs.
Simulations show how die casting design will operate in real time: not only temperature distribution or hot spots but also solidification and potential shrinkage porosity. Any possible issues due to filling, cooling or solidification can be identified and corrected before the first pour, in a stage when changing a process section is definitely less expensive than the trial work.
Every casting has specific geometry, material and process. With simulation programs the method of die casting designs can be verified by matching the virtual and actual observations. Every minor improvement can lead to cost saving and/or higher productivity avoiding the costs deriving from poor quality products (manufacturing, transportation, maintenance, replacement).
Shop-floor trials add costs to a new die casting design and divert resources from regular production. As virtual casting trials are faster and less expensive, more trials can be carried out to achieve better performances.
In conclusion, benefits of simulation in die casting design range from improved product quality to cost savings, from shortened lead time and increased production to less refinishing, from energy savings to scrap reduction.
Finding the most innovative solutions for customers means analysing together the process and optimizing time and resources from design to finish.
In Bruschi we provide our customers a co-design partnership: we identify every possible margin of improvement and suggest alternative solutions to maximize the performance and quality of the final product, reduce costs, and speed up the time to market.
Our technical staff is available to support your designer's inventiveness and to develop innovative and creative solutions together.
Click here to schedule a free consultancy.