As winner of numerous international awards, Bruschi Spa is known for its innovative approach in design and technology. We are glad to share our insights and experiences with the industry members.
Advantages of Zinc for automotive die casting exterior parts
by Marcello Cazzaniga
June 5, 2017
---
Developing automotive die casting exterior parts could be a solution to allow a wide scale of surfaces, structural characteristics and production capabilities. In details zinc alloys allows expanded styles in shape construction and precision in tighter angle tolerances.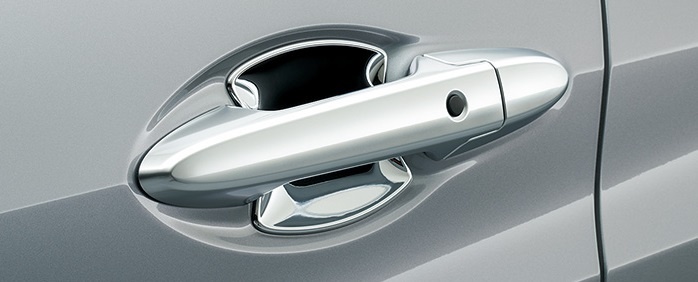 AUTOMOTIVE DIE CASTING Exterior PARTS: ZINC

Related to automotive die casting exterior parts important to say that zinc die casting has many different benefits such as:

- Cost saving: zinc die casting has a process that offers a wide range of shapes and components if compared to other manufacturing techniques
- Precision: zinc die casting technique allows to produce complex shapes with closer tolerances. Moreover is possible to produce heat and wear resistance part that are dimensionally stable but maintaining close tolerances
- Excellent finish: is possible to manufacture parts with smooth and textured surfaces easily plated with a minimal surface preparation
- Longer tool life: is possible to produce millions of identical parts before a new tooling is required
Now we will deeply analyze why using zinc can be considered a plus in automotive die casting parts. In details zinc alloys can be used for interior parts or exterior parts. A previous post explains how zinc die casting can improve the perception of car interior value (click here for the post) while, in this article, the subject will be more focused on external parts of a car.
Why producing exterior car parts with high pressure zinc die casting
As said is possible to use high pressure zinc die casting both for car exterior parts and for interior: in this article we will analyze car exterior parts. In fact hereunder are listed the most common exterior car parts, or components of that, which can be produced using high pressure zinc die casting.
• Sun roofs
• Door opening system
• Pumps housing
• Symbols+signs
• Tank filling cover
• Rear lamps
• Antenna
The reason to choose zinc alloy is simple because this material has a better combination of toughness, bearing, rigidity, strength, performance and economical castability if compared to other materials.
High pressure zinc die casting is useful to produce components aligned to customers' requirements.
For these reasons is possible to obtain innovative shapes and unconventional finishing, eliminating extra machining operations and cutting unnecessary costs. In order to produce parts or products aligned to functional or aesthetical aspects, high pressure zinc die casting can be used as an advantage.

To get an overview about zinc benefits in automotive read the following case studies about door opening system and sun roofs.


CASE STUDY n° 1 – The unexpected zinc weight role: door opening system
For a leading player in door handle systems, specialized in automotive, Bruschi produces special counterweight for locking parts. In this case, zinc alloys added value thanks to its specific weight: surprisingly, in terms of automotive, in this case weight is an advantage. Zinc die casting technology allows to strictly control the weight of the product: in this way, weight becomes a functional factor of the systems.
CASE STUDY n° 2 – No secondary operation for the required surface roughness: sun roofs
For an important car manufacturer tier 1 Bruschi produces brackets with guides for car sunroof. These brackets with guides are very precise running guides with complex shapes. Thanks to zinc die casting technology these components do not need secondary operations for the required shapes and even for the grade of surface roughness.

Develop
automotive die casting parts in co-design way
To develop products and solutions like that is necessary a strict collaboration between the client and the die casting supplier. This process is fundamental to realize a product that has technical characteristics requested for its functionality and its aim and is at the same time in compliance to the process of die casting, finding the most suitable solution for the car.
This co-design activity is composed of three different phases: Process design, Cost analysis and Product design. In each step the collaboration between die caster and client it should be involved. Following a brief explanation of that.
Process design
In process design phase is important to define the different steps in the production cycle related to the die casting process, taking into consideration multiples variables among different departments.
Cost analysis
The second step about cost analysis is necessary to analyze how much the entire process will cost: a cooperation between parts can be the way to find the economic efficiency of the product, both for the die caster and for the customer.
Product design
The last phase is about product design where the analysis of the shape, geometry and function of the product are related to mechanical characteristics, resistance to static and fatigue stress, aesthetic quality and functional features. Based on the customer's needs this is the step where an experienced and skilled die caster can make the difference.
To get a complete overview about the importance of product design in die casting engineering: Click here
If you want to be updated on trends and innovations in die casting industry, please subscribe to our blog; and if you have any comments or questions, please feel free to fill in the form here below.