As winner of numerous international awards, Bruschi Spa is known for its innovative approach in design and technology. We are glad to share our insights and experiences with the industry members.
Zinc alloy actuators in large air conditioning systems
by Eugenia Lenzi
February 1, 2021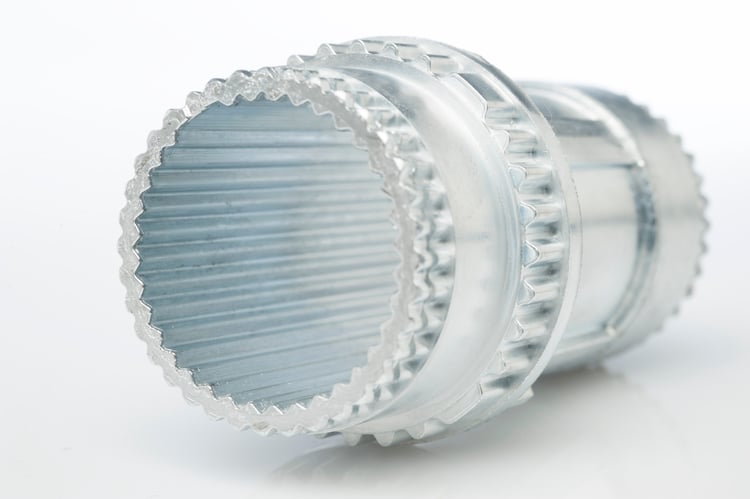 In this post we will focus on zinc alloy actuators of large air conditioning systems, explaining what they are and how their components work.
As a matter of fact, self-closing systems are crucial to the industry in terms of safety, considering their importance in case of emergencies. These systems are therefore developed starting from critical components, which must guarantee extremely high functional performance.
The flames and the smoke produced by a fire are a threat to people and goods inside the buildings. In the case of an emergency, an efficient fire protection system saves human lives, it helps minimize damage to property and ensures the continuity of business activities. In addition, it supports rescue work, helps to extinguish flames and to manage fumes.
This stresses the need for a functional solution which makes it possible to work safely in production plants.
The best protection against the spread of flames and the consequent fumes is obtained by checking the ventilation ducts. In fact, the ducts are designed for the management of such emergencies and their performance, in case of danger, is provided by motorized safety actuators specially designed for the automatic activation of the fire dampers. This equipment's components are built with precision tolerances and are reliable even in extreme conditions. For instance, such actuators are installed within the air conditioning systems of large buildings such as industrial complexes, hospitals and skyscrapers.
What are fire and smoke damper actuators and how do they work?
As explained above, the key components of these self-closing systems of large air conditioning systems are the actuators.
These components are assembled in self-closing systems and, when a flame or smoke is detected, they automatically close to pressurize specific areas, extract smoke or isolate areas according to the needs. But this is not all. In fact, not only do actuators guarantee operation in extreme situations but with undamaged systems, but also they can continue their function even without electricity. The damping actuators applied to air conditioning vents can work even in the absence of electricity thanks to an internal mechanism set in motion by springs and gears. Thanks to this feature they constantly guarantee safety conditions in case of fire even in the event of a malfunction of the fire protection system. In fact, the self-closing of the vents in air conditioning systems is important to avoid the spread of fire and of the consequent fumes inside the building.
The properties of zinc alloys in fire and smoke damper actuators
Now, let's get into the details of the choice of material to realize these actuators. An excellent solution is to create zinc alloy actuators. In fact, zinc alloys have excellent properties that make them a perfect material to produce fire and smoke damper actuators.
Unlike other components, zinc is chosen for:
Stiffness - Zinc alloys are rigid technical materials. Their strength for shear, torsion, bending and compression is superior to aluminium, magnesium and plastic.
Production cost – the zinc alloys commonly used in the die casting process have properties which make them competitive compared to other metals. These properties, that are made of chemical-physical nature, allow for a cost reduction thanks to savings in both the production processes and the subsequent stages, such as the different finishes. Other materials (e.g. aluminium) do not guarantee the same precision and have significantly higher costs for secondary processing and for finishes.
Non-sparkling properties and resistance to high temperatures - All zinc alloys, except the ZA-27 alloy, are classified as "Non-sparkling" and are the perfect low-cost alternative to other materials. In fact, unlike plastic and aluminium, zinc is a fire-resistant material.
For more information on the composition and features of the different zinc alloys known as Zamak, we recommend reading the insights on the Bruschi Blog "ZAMAK Molding in Hot Chamber Die Casting: Chemical Composition".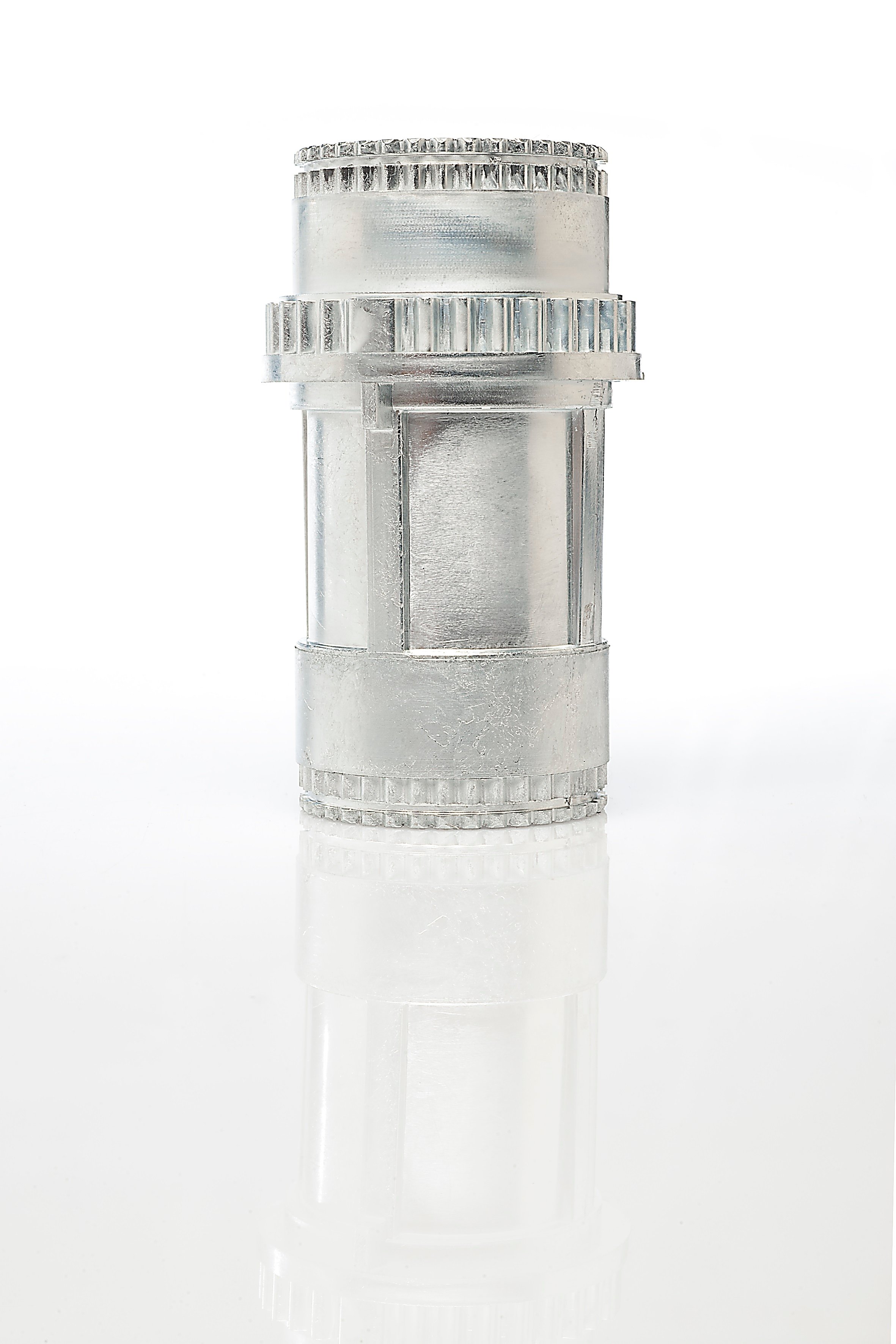 The features of zamak fire and smoke damper actuators
The adaptability of zinc alloys is very useful in the field of zamak fire and smoke damper actuators. The choice of material improves the performance and functional features of the product since the design phase. This is why choosing zinc alloy actuators can make a difference. In fact, zamak is an excellent material for the production of resistant components and it guarantees high standards of performance, both from a functional point of view and regarding product appearance.
In the case of fire and smoke damper actuators, the right zinc alloy makes it possible to obtain:
Greater executive precision without mechanical processes - The teeth and gears can be built with adequate operating precision imme

diately during the moulding In this case, for example, it is possible to manufacture using cores with no draft angle in a particular moulding system which allows to couple the component with the other elements of the system through the internal toothed wall without demoulding. Zinc alloys allow this precision due to their features.
Precision within the closing lines - The possibility of making moulds with high precision in the closing lines allows the crea

tion of seats for fastening elements directly duri

ng the die casting process. The precision of fastening systems usually requires machining while the die-cast zinc alloy products allow to avoid further machining operation with consequent economic and timing benefits.
For more information on the advantages of zinc alloys read the detailed PDF written by the International Zinc Association "The Advantages of Zinc Casting Alloys".
Why choose zamak in fire and smoke damper actuators?
The story of the fire and smoke damper actuators began in the early 2000s. Initially, they did not use to be produced in zamak, but production experience gradually revealed the potential of creating actuators in zinc alloys. This has made this very material the product's real competitive advantage. In fact, zinc alloys ensure precision with centesimal tolerances, safety and savings, both in terms of raw material and of secondary processing and finishes.