Bruschi 2016: a year full of changes
by Marcello Cazzaniga
December 20, 2016
---
An intense and important year for the company is closing. The company has been a leading character in 2016: the change of ownership, acquisitions, new services offered to clients, consolidation of turnover and victory of awards.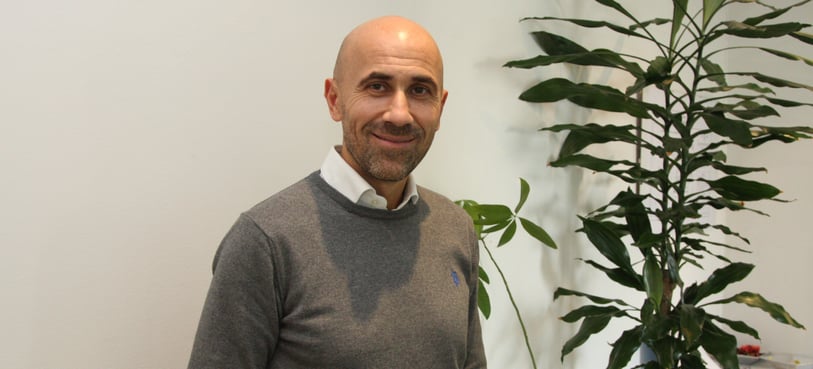 It has been a year full of changes that gave us new confidences and new challenges for the future. Hereunder the viewpoint of Simone Maggiori, Vice President & Head of Sales of Bruschi that is going to define Bruschi 2016.
Interview of Simone Maggiori, Bruschi vice-president and head of sales
1) How will you define Bruschi 2016?
2016 has been an important year. The company has been through a huge revolution that will lead to concrete results in the next future. If I had to indicate a moment I would say when with Paolo Rastelli and Marco Bruschi we communicated the Management Buyout to our employees
2) Of course the change of ownership has been an epochal moment. How did the company reacted?
It was a normal passage, lived with great awareness by everyone. Bruschi family has well organized the change in the past few years, creating the best conditions. The MBO was discussed and prepared in time with the aim of an important change. Another important moment has been obtained with the launch of Bruschi Mechanics linked to the buying of a machining operation company, that in 2016 was already part of the project.
3) How the change of ownership and this acquisition have influenced your way of working?
It's a project started in the past. As said before the change of ownership has been handled naturally, while the acquisition has guaranteed new services. Now the company can offer to clients many activities such as: zinc die casting, assembling, co-design, simulation process, rapid prototyping, reduce lead time, change material, reduced components for product, painting, vacuum casting, chromium plating, high aesthetical surface treatment, tool construction and machining operation.
4) How did clients reacted?
Clients have been really receptive concerning these new services, in fact many new projects have already started and other are planned for the future. Also in terms of turnover we know that clients' trust is still really important: the company is really satisfied for its results.
5) So Bruschi is satisfied also for concrete results?
Of course it is. Projects that are ready to start and a balanced turnover has characterized the last few weeks.
6) Clients' trust but also of associations and organizations that gave Bruschi a 2016 full of important awards. How did the company reacted?
We are really proud of the goals that we reached. It's not so obvious to win prestigious European Zinc Die Casting Competition 2016 organized by the International Zinc Association with Nespresso KitchenAid Artisan 5KES0503 project and the International Die Casting Competition Award for Excellence in Zinc Die Casting Over 6 oz organized by North American Die Casting Association with the project RS22 reader by ARCA. For Bruschi IZA prize is the first one while NADCA is the third one.
7) You spoke about satisfaction for the awards. It's really important for you the company atmosphere?
If we had not the right atmosphere we could not guarantee the best service possible for our clients. It's fundamental for us that our employees feel part of a project and can give their contribute.
8) Can you indicate three keywords for the future?
Digitalization, Innovation and customer-centric approach.
---