Bruschi die casting
BLOG

. Stay on top of the Industry
Weight reduction for white goods industry
by Marcello Cazzaniga
August 2, 2017
---
Many parts of white goods are made in zinc die casting thanks to metal's features. In general, the specific weight of molten metal (6,7 gr/cm³) could be an issue about limited weight requirements of a major appliance. Bruschi has the solution for this issue.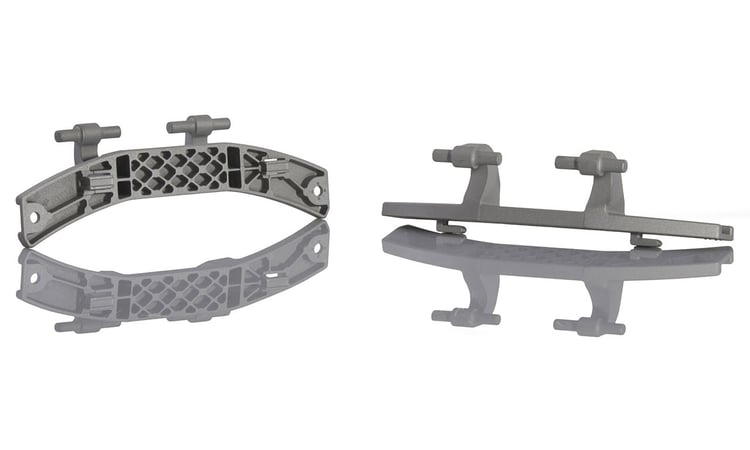 Bruschi's co-design service and some zinc alloy's characteristics allow weight reduction, directly related to saving and accuracy. In fact, in the co-design phase, it is possible to find out solutions which do not negatively influence the resistance to wear and qualities of the product, but they will reduce the weight of the part or component.

Here below you can find a selection of Bruschi's co-design activities to achieve weight reduction:
Reinforcing ribs
Weight reduction could be obtained using reinforcing ribs. With this solution, the component will be lighter and less expensive, thanks to the decreasing of raw material used, but in the same time it still has the mechanical properties requested by the client.
Thin wall capability
Thanks to zinc alloy's properties and to Bruschi's designers skills, it is possible to design and produce component with smaller and lighter thin wall, if compared to other metals. In fact, zinc allows better accuracy: this means the possibility to achieve the requested shape while decreasing weight.
Strength and stiffness
Bruschi's designers take advantage of strength and stiffness, zinc alloy's properties, to guarantee to get the requested quality while reducing weight. Thanks to these features, it is possible to use less raw material to realize the component, maintaining the same mechanical properties as requested.


These three possible solutions are just some examples of what Bruschi's designers can do to get weight reduction in white goods industry. This co-design service is fundamental for weight reduction: working directly on drawing, Bruschi's designers can obtain impressive results in order to have lighter parts or components, important saving on raw material and the requested accuracy.
Ask for more info. We are glad to reply to your questions.
To be updated on trends and innovations in Zinc Die Casting Industry, feel free to subscribe to our blog.
---