Using zinc in die casting for smart coffee makers
by Martina Fagnani
March 27, 2017
---
Nowadays kitchen appliances industry is in continuous improvement. Connected devices, thanks to digitalization, are all around us and coffee makers are riding the wave as ground-breaking products.
---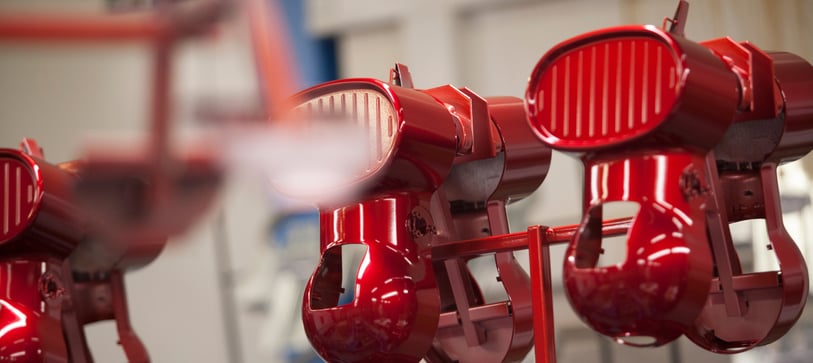 In fact old coffee makers are just countertop appliances which make hot coffee, while smart coffee makers are automatic machines which brew coffee automatically through Wi-Fi and Bluetooth, operating by using smartphone apps. Due to this technology smart coffee maker can be activated with remote controlling through smart connectivity.
In according to Tecnavio market research, global smart coffee maker market is in constant development: in particular, in Europe, small electric appliances market grew extremely in 2016 and industry trends will grow up in next future.
These increasing trends will be consolidated in according to customers' habits: in fact this market is expected to grow of around 39% by 2021. The most important reason of that is progress technology, such as remote access convenience and a growing demand for automatic coffee maker.
As said before key points of this development is an increased convenience, connection, improving living standards which lead to switch from semi-automatic to smart coffee makers.
Click here for research: http://www.technavio.com/report/global-general-retail-goods-and-services-global-smart-coffee-maker-market-2017-2021
Implementing use of zinc for coffee maker parts
Why using zinc for die casting?
In general terms using zinc in die casting can lead to many different advantages. In fact zinc alloys are stronger, tougher, more rigid and have the perfect amount of economical castability if compared to other materials such as aluminum, magnesium, bronze and plastic. In addition it is important to say that zinc has many benefits such as resistance, versatility and respect of environment: it produces low levels of emissions in air or water, its production waste is recyclable and energy consumption is low.
However probably the most important zinc advantage is allowing designers to obtain a better product outcome, in terms of design and finishing, with saving in costs and time terms.
Why use zinc to die cast smart coffee maker parts?
As said before, using zinc for smart coffee maker parts allows designer to obtain products with high aesthetic quality due to zinc advantage of getting different quality finishes, maintaining functional levels.
In particular regarding smart coffee maker parts, zinc can be suitable thanks to:
High aesthetic level reachable – Design

Higher quality perception of coffee machine user – Finishing

Raw material costs and process cost - Saving
High aesthetic level reachable – Design
In terms of design, zinc allows specialists to create innovative shapes thanks to the possibility to obtain thinner wall sections, smaller draft angles and smaller cored holes. This process allows designers to obtain better products which reaches clients' requirements.
Higher quality perception of coffee machine user – Finishing
In order to obtain full end user satisfaction designers have to work on aesthetic side of products. Working on finishing is possible to achieve every desired aesthetic quality: for example interest in feeling touch concept is the new future trend.
Raw material costs and process cost - Saving
In order to obtain saving is possible to work on different aspects:
Zinc tools have longer life: zinc melting point is lower than aluminum one, in fact aluminum melts at higher temperature and this affects moulds and tools

Casting process costs: this can be seen in two different terms: economic and time. In economic terms is due to zinc lower melting point, for this reason energy consumption is lower. In time terms because using HPDC zinc has a shorter time cycle than aluminum which uses cold chamber system that implies a longer time cycle.
And for which parts?
It is not mandatory to use zinc die casting to create entirely smart coffee makers, in fact is possible to create only end user components, getting an important aesthetic goal.
Smart coffee maker applications for zinc include:
Handler

Side plates

Cups support

Cover

Keypads

Display housing

Program buttons
Above are listed the main zinc application parts, but sometimes is possible to produce a coffee machine entirely with zinc die casting: this allows even higher quality level and clients are more satisfied of what they perceive.
Smart coffee maker

in the next future
Nowadays, people have renewed their interest in feeling touch. Feeling touch is a new trend developed in the past few years which is related to different feelings that people perceive touching something smooth like metal differently than plastic.
This trend emerged into smartphones, building industry and small home appliances sectors and is related to aesthetic side of product in addition to end users perception of them.
Using zinc to create smart coffee makers can be a benefit related to the last trends, taking advantages of zinc properties such as its ductility and chance to create complex and difficult morphology shapes but, at the same time, obtaining better results than with any other metal.
Summarizing is possible to take advantage of zinc benefits to create suitable components for smart coffee makers: zinc allows to obtain unconventional shapes, strict tolerances for electric circuits and to create better finishing for feeling touch components.
You are welcome to subscribe to our blog in order to receive updates on Zinc Die Casting industry.
---