Registrations for Open Factory 2019 are opened
by Vera Agostini
November 4, 2019
On the 24th November 2019 Bruschi is taking part in Open Factory initiative and it is opening its gates to the public.
Starting from today 4th of November it is possible to sign up for the initiative on www.open-factory.it: register immediately to visit our plant and discover how through the die casting process it is possible to produce the most diverse zinc components.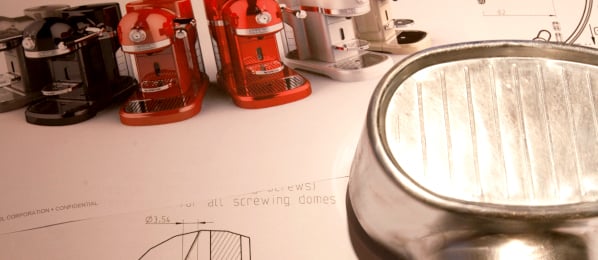 The registration procedure is very easy, below all the necessary steps:
Access Bruschi page on Open Factory website (www-open-factory.it)
Click on "Register to the event" at the bottom of Bruschi page
Once you clicked, a new page on Eventbrite opens: Eventbrite is a website dedicated to registrations for events. Then it will be possible to proceed by clicking on "Register"
You will access to a new page where it is possible to select the preferred time for the tour and the number of people to be registered. For more than 4 people it is necessary to repeat the procedure. Once the number of people and the time for the tour have been selected, click on "Register"
At this point it is necessary to fill in contact information, such as Name, Last name and Email of the referent. It is necessary to fill in the form with information for every participant. Mandatory information is: Name, Last name, Email, Mobile phone, Province, Professional sector (insert Other), Age. It is mandatory to fill in the registration form for children also
Once all the information has been inserted, click on "Register" and an on-screen confirmation message will appear. Tickets will be sent in PDF format to the email inserted as required information for the referent. The process has concluded: you are registered to the Open Factory event in Bruschi.
On Sunday 24th of November we will be waiting for you at Bruschi in Abbiategrasso (Milan), Via Mendosio 26. Bring your printed ticket or the PDF saved on your smartphone with you.
N.B. Regarding point 5, an email confirmation for the completed registration will be sent to every participant, therefore to each email address that has been inserted in the form. Through this confirmation it will be possible to create and to log in in your new (if not already existing) Eventbrite profile. For what concerns Open Factory initiative in Bruschi it is not a necessary action: for this reason it is possible to ignore these communications and just follow the previous procedure.
For any doubt or question write to info@bruschitech.com, we hope many of you will come!