Open Factory in Bruschi: a great audience success
by Vera Agostini
November 25, 2019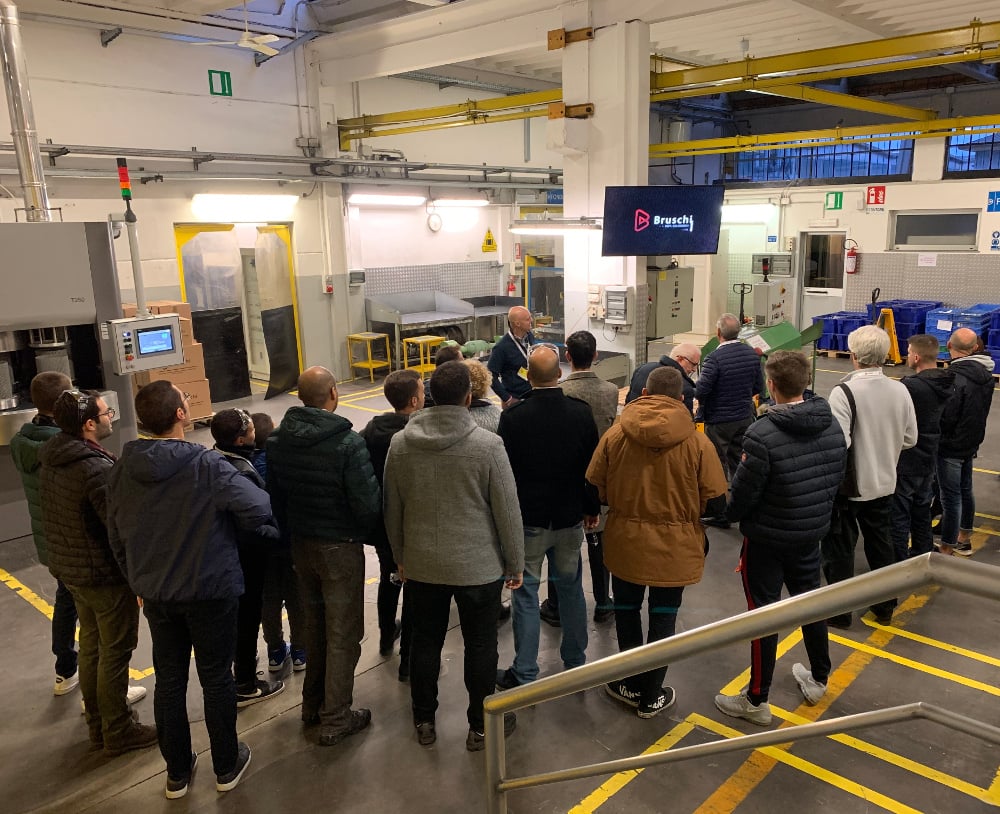 We proudly announce that Open Factory initiative in Bruschi ended yesterday with a great audience success.
Bruschi opened its gates from 2 pm to 7 pm and welcomed more than 250 visitors that wanted to spend an afternoon discovering zinc alloys.
Starting from the area dedicated to finishing operations, where the guides told the visitors our company history, passing through production, quality and design departments we hope we offered an interesting and instructive experience to our hosts.
We would like to take this opportunity to thank all the people that joined us in this initiative: employees and former employees, partners and suppliers, relatives and friends, but also many students and curious people that were interested in knowing more about our industry and our company.