Bruschi wins the prestigious Nadca Award at the International Die Casting Competition 2021
by Stefano Airoldi
October 11, 2021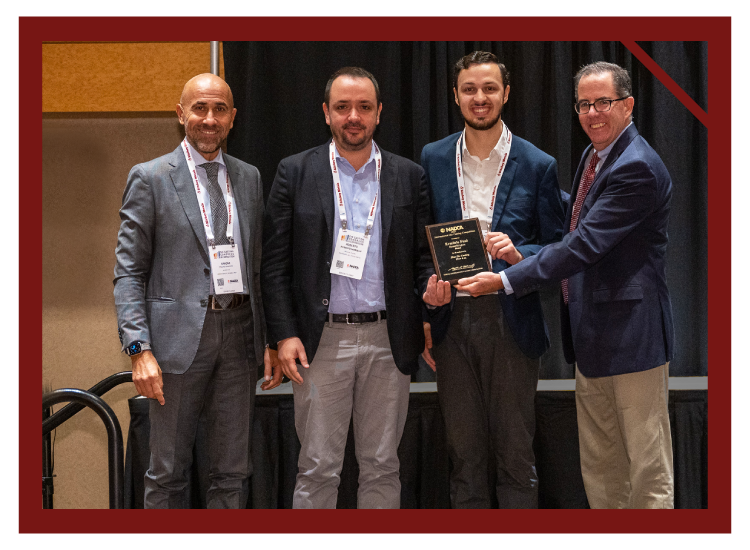 Bruschi's innovative approach and continuous pursuit of excellence have enabled the company to achieve another important milestone: Bruschi's success at the International Die Casting Competition 2021 in the ZINC – over 6 oz category.
This important victory was achieved thanks to the creation of an aesthetic component for the steering wheel of a car of a well-known car manufacturer made by Bruschi on behalf of an important Tier 1 in the automotive sector.
The competition, organized by the North American Die Casting Association (NADCA), was created to promote the growing use of die casting in the various market sectors and rewards projects that have distinguished themselves over the last year in three categories of materials such as aluminum, zinc, and magnesium, then declined into weight classes.
The aesthetic component made by Bruschi won first prize during the Die Casting Congress and Exposition 2021 in Indianapolis on October 5, 2021 thanks to the motivation of being the first zinc alloy component ever assembled on a car steering wheel. Bruschi's skills and the use of zinc alloy have made it possible to obtain advantages such as rigidity, stability, and robustness, as well as the possibility of a high-quality finishing, which other materials could never have obtained.
This success is the fourth NADCA prize awarded by Bruschi in the course of its history and projects the company towards new ambitious objectives to be achieved, always intending to be at the forefront of the die casting market and continuously receptive to new techniques and methodologies to apply to everyday operations to contribute to the improvement of the sector. Click here to discover all the awards won by the Bruschi.