Bruschi won the North America Zinc Die Casting Award 2023 of IZA
by Nikoletta Pados
June 8, 2023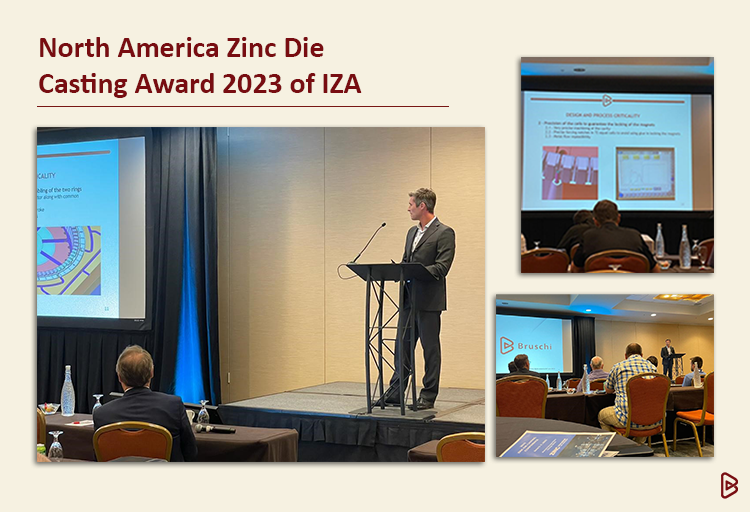 Bruschi recently won another prestigious award for its exceptional ability to overcome the current limits of zinc alloy die-casting technology.
The prize was awarded during the second annual Zinc Die Casting Conference in Chicago from June 5-7, 2023.
This event was organized by the International Zinc Association (IZA) in collaboration with the Zinc Die Casting Steering Committee, supported by the North American Die Casting Association (NADCA). The competition saw the participation of zinc die-casting experts from all over the world, who presented pieces made of die-cast zinc that stood out for their design, quality, ingenuity, economy, and innovation. Bruschi has proved to be a leading player in this sector.
Bruschi entered the competition with a ring-shaped loudspeaker magnet support in zinc alloy which acts as a cage for the internal magnetic circuit. The creation of the piece posed significant challenges in terms of mold construction and process management, which required high competence and precision due to the very thin walls and ribs and the high aesthetic requirements of the visible part.
In close collaboration with the customer ASK, the Bruschi technical team has successfully overcome numerous critical issues, thus taking a further step forward in the technological improvement of the die-casting process.