Bruschi was elected among the "Export Champions 2023"
by Stefano Airoldi
March 21, 2023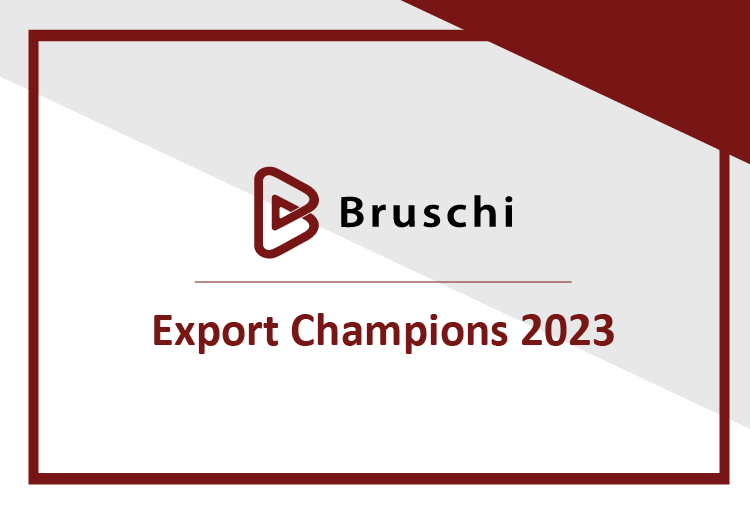 For the second year running, Bruschi has been chosen among the 2023 Export Champions. This recognition, curated even for this second year by Statista on behalf of Il Sole 24 Ore, honours Bruschi for its export achievements in 2021.
This selection lists the Italian companies that have excelled the most in the various industrial sectors for their international commercial activity. Italy is a transformer country and the second-largest manufacturing country in Europe. Made in Italy is the backbone of the national GDP, and exporting companies contribute to making Italy a great nation.
Thanks to the constant expansion of its market, Bruschi is one of the companies that make us proud to be Italian.
Paolo Rastelli, CEO of Bruschi, comments on this recognition as follows:
"It is an important acknowledgement for Bruschi, which, for the second consecutive year, is being rewarded for its work on international markets. Being among these companies capable of bringing our country's flag fills us with pride. A special thanks to all our collaborators who work day by day to achieve these important results".
At the following link, the list of companies nominated as Export Champions 2023 by Il Sole 24 Ore: