Bruschi was elected among the "Export Champions 2022"
by Stefano Airoldi
December 13, 2021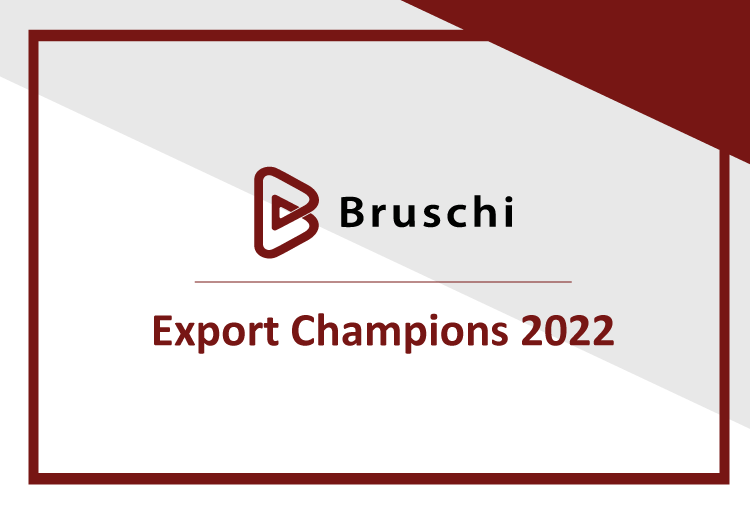 The pandemic year between 2020 and 2021, with the economic paralysis resulting from prolonged lockdowns, was a period of stress and has put many realities to the test, still it has also allowed some companies to prove their value.
In fact, as also suggested by ICE's research (Agency for the promotion abroad and the internationalization of Italian companies), Italian exports have recorded some positive signs of exports to foreign markets, not only limited to the traditional sectors of the tip of the national economy.
To highlight these excellences and optimistically encourage the development of Italian exports, Il Sole 24 Ore and the international research company Statista have launched the announcement of the unprecedented "Export Champions 2022" award, a sort of ranking of Italian companies that, in the various industrial sectors, have distinguished themselves more for their international activity.
Thanks to the constant expansion of its market and effective worldwide commercial action, Bruschi was selected among the "Export Champions 2022", a significant recognition for a very competitive sector, that of die casting.
Being among the champions of this edition is a source of great pride, the result of everyone's work, done best with patient constancy every day.
So, congratulations! It is only with the commitment and collaboration of everyone that we can grow together!
You can find the official ranking published in Il Sole 24 Ore at this link: https://lab24.ilsole24ore.com/campioni-export-2022/.