Bruschi nominated among Imprese Vincenti 2022
by Silvia Foti
October 27, 2022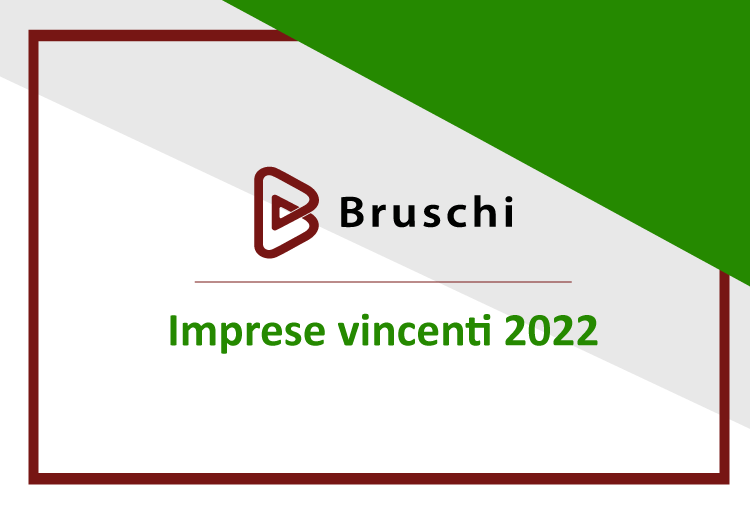 On Tuesday, October 11, 2022 Bruschi was nominated among the Imprese Vincenti 2022. The event, organized by Intesa San Paolo and held in Milan at Area Pergolesi, now in its 4th edition, aimed to highlight Italian entrepreneurial excellence.
In fact, the project focused on business projects that have allowed them to react successfully to difficult times in these pandemic years. Bruschi has been selected among the 4000 nominated companies that told their story to win the nomination and to be part of Intesa San Paolo's program.
In fact, Intesa San Paolo offered the opportunity to highlight small and medium-sized enterprises that were able to face challenges and achieve successes while managing to adapt to change. Bruschi, as the selected company, was therefore invited to speak at the "Imprese Vincenti 2022" event.
Paolo Rastelli, CEO of Bruschi, proud of the award obtained, told the audience at the event how Bruschi has managed to deal with the problems that have arisen in this particular period and, in addition, brought to the attention of the audience what sets the company apart in the market.
To watch Rastelli's talk click here.
To listen to Radio24's interview with the participants click here.
To find out about the other prizes awarded to Bruschi click here.