Bruschi participation at EUROGUSS 2018
by Caterina Tosca
January 22, 2018
---
Between the 16th and 18th of January it was held in Nuremberg the 11th edition of EUROGUSS, the largest European trade fair dedicated to the world of die casting. Bruschi was attending the exhibition with a stand in Hall 6.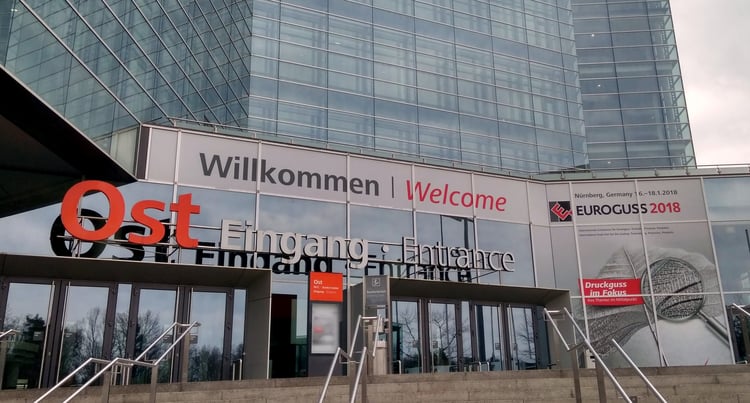 Nuremberg is the ideal setting for a trade fair dealing with metallurgy: both the art of metal shaping and the town have ancient roots, and have grown throughout the contemporary age. A growth embodied by the exhibition center NurembergMesse and the innovative technologies for die casting industry displayed in there.

Not only manufacturers, but also sellers of machines for threading, mold injection and casting, and experts in the field of finishing and coating were attending the fair, making it a total of 642 exhibitors belonging to the world of non-ferrous metal shaping (zinc, aluminium, magnesium) and marking a new record for Euroguss 2018.

Bruschi's stand was characterized by its minimal style, catching visitors interest by placing one of our best products at the center of the stand: KitchenAid coffee machine, an iconic product that won the company its first IZA award. Its red, brilliant varnish created a stark contrast with the white of the stand while recalling Bruschi's logo and attracting the attention of passersby.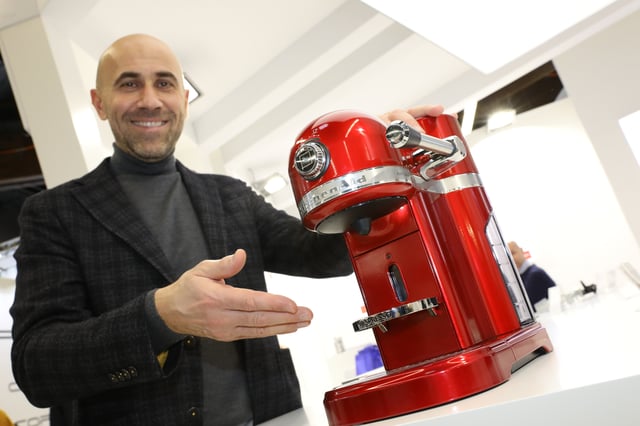 Our team welcomed visitors with a good mix of professionalism and typical Italian food, creating a relaxed environment in which to discuss business and meet new potential customers. The fair is a good opportunity to have a conversation in a casual mood, to learn client's need and to confront with other exhibitors to compare solutions and shared problems.

It has also been a great chance for customers and visitors, who could touch some of Bruschi's products and see their quality, in addition to having the chance to talk directly to our technicians and our Head of Sales, Simone Maggiori.

About Bruschi participation at the trade fair, he declared: "This was an important experience for Bruschi, since we haven't attended a trade fair for over 10 years. We had the chance to speak with some of the major player of our target industries and to start building relationship for the next future. "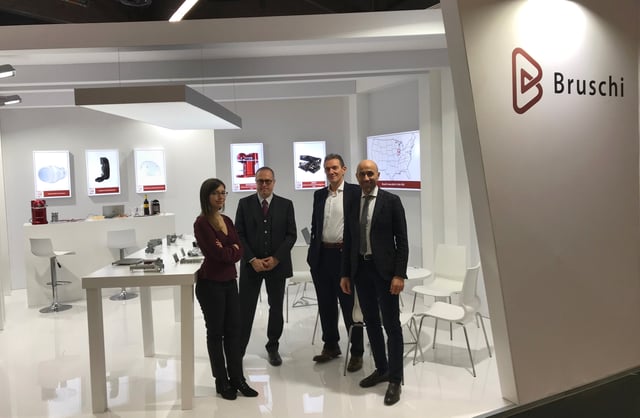 The International Die Casting Congress took place at the same time of the fair: a cycle of conferences on topics like industry 4.0 and new materials' research. The fair gave a wide space to research, by dedicating an area to university and labs offering training courses and scientific projects in the field of die casting.

An important event for the company, not only for business meetings but also for the experience gained and the cultural growth, that allowed us to see the bigger picture more clearly and to keep updated so as to be better prepared for the future.

To keep up with latest news about Bruschi, subscribe to our blog.
---