FREE DIE CASTING FINISHING WHITEPAPER
The final treatment of a die-casting product is the finishing process. Based on the functional requirements of the element, a specific finishing treatment is selected amongst wide variety possibilities.
A correct selection of the finishing process is crucial in order obtain the desired end result while maintaining lower production costs.
An experienced Die-Caster can contribute a lot to this decision and in some cases the combination between the finishing method selected and the way it is applied, can determine the quality and the cost of the final product.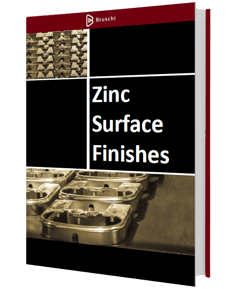 Download this FREE Whitepaper and learn how the finishing method can lead to:
Product functionality

Final quality

Production cost
Please fill in the form to download your FREE Whitepaper.


Testimonials

from our

customers
"My experience with Bruschi has been a very gratifying journey. From the early days of the project where we had to choose a supplier with highly capable people, methods and manufacturing process, it was clear to me that Bruschi was a winning choice. Their team is committed to the high quality expectation our brand is associated with."
KitchenAid Small Appliance Global Senior Quality Manager Darrin Keiser
"This achievement award is a significant industry recognition of innovative thinking that resulted in a better product and value to our customers, as well as an example of working closely with innovative supply chain partners to finds better ways to manufacture ARCA products."
ARCA Global Technology Lead Link Allen Shaver